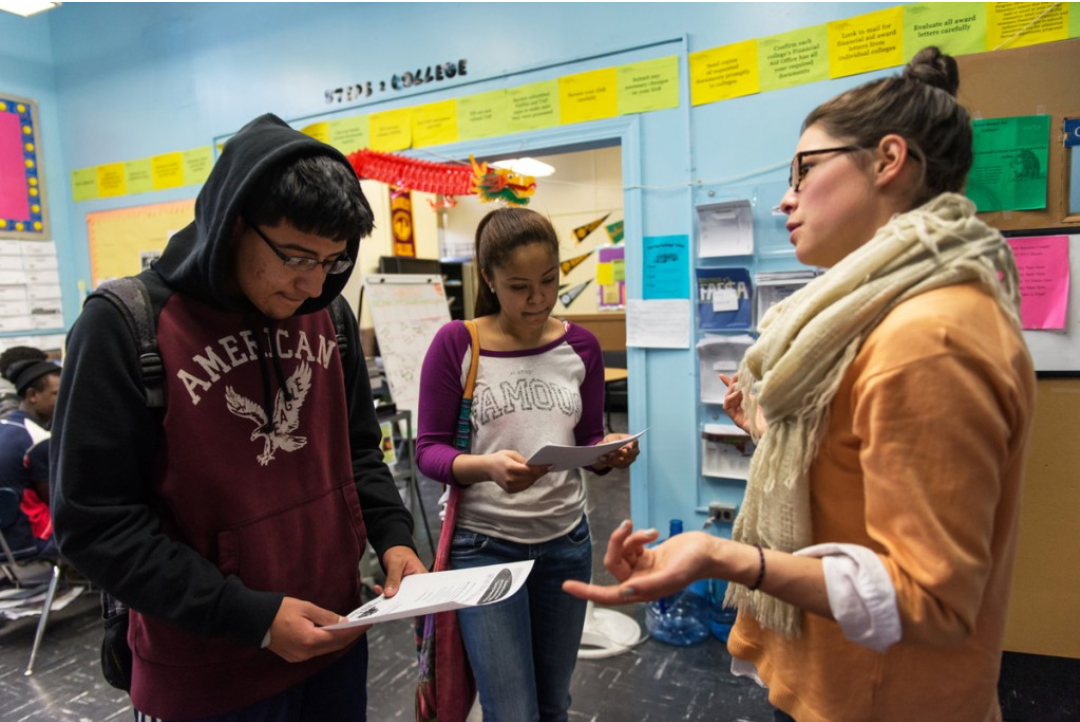 Institution Type: Multi Service non-profit working with Public High Schools
Topic: College Access and Transition
Region: New York City
Background
Cypress Hills Local Development Corporation (CHLDC) was founded by community members and local merchants in 1983. Over the decades, the organization has gone from a one-program organization with an annual budget of $35,000 to an organization with six program divisions serving 10,000 people a year, with a budget of over $14 million. The mission of CHLDC is to build a strong, sustainable Cypress Hills and East New York, where youth and adults achieve educational and economic success, secure healthy and affordable housing and develop leadership skills to transform their lives and community.
In 2016, CHLDC's College Success Division transitioned to using Grouptrail Enroll to help manage the college process for four high schools, a community-based college office, and a college persistence team who supports all of CHLDC's high school alumni.
Challenges
The college application, enrollment, and persistence process consists of more than 50 milestones and tasks, which the College Success Division tracks for each student. The team used a combination of spreadsheets and ETO to record each step. And, periodically all of this information needed to be transferred into ETO by Social Solutions, which CHLDC uses as their universal database. The three biggest challenges in managing this work and the associated data were:
Time required for manual data entry and "cleaning" data for batch importing.
Time needed to train staff to use ETO.
Lack of opportunity for Program Directors to quickly aggregate data for reporting, planning, or staff supervision.
Solution
A Program Director on the College Success Team worked to make sure that Enroll was aligned with the fields needed in ETO, and helped roll it out with just one training. Staff now enters data into Enroll daily, and reports are quickly exported from Enroll and batch imported into ETO by Program Directors, eliminating all manual data entry into ETO. Currently, Enroll is used in 9 high schools, the college persistence program and the community based college office.
Benefits
Enroll has saved CHLDCs College Success Division a lot of time and increased their use of reports as a tool for program management. In the words of Lisa LoFaso, Senior Program Director of the Student Success Center, Enroll is a "Huge, huge saver of time." Here is a breakdown of the impact across College Success programs:
Less time spent on data entry: Enroll is dynamic, data entry takes less time and reports are easily exported from Enroll and imported to ETO. Previously, for one program, 4 staff members spent approximately 60 hours transferring data into ETO. Now, it takes 1 manager at most 3 hours to complete the process across all staff, a 95% reduction in time.
Less time spent training staff: ETO required multiple trainings over multiple components in order for staff to effectively use it. Now the College Success Team conducts one training and staff are ready to go. In Lisa's words, the Enroll training is "One and done, and everyone got the hang of it."
More productive staff supervision: Each week, with the click of one button the director downloads a complete report that shows you which steps are missed by which students.
Better partnerships through data: Ad hoc requests for data are cleaner, quicker, and available to all staff, and as a result partner conversations are more comprehensive and help identify challenges AND successes.
Improved data integrity with less effort: Using Google Sheets across multiple program sites meant some measure of variation in formatting and language. Enroll ensures that all questions and answers are validated and access is controlled using permission settings.
Quick tour of Grouptrail Enroll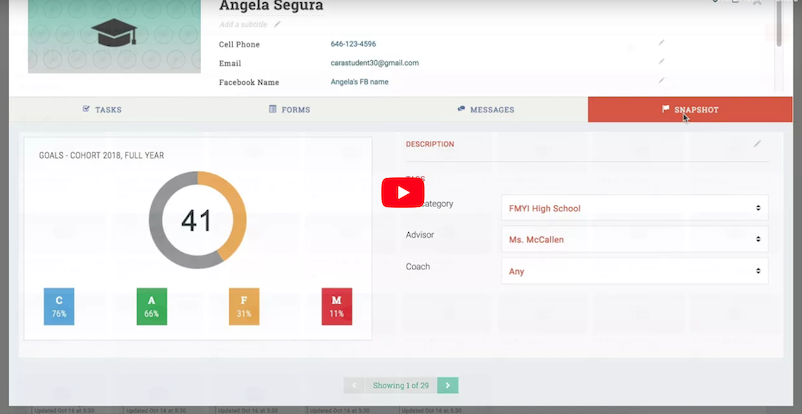 By Ariela Friedman:
---