We're excited to be a sponsor of the 2021 ACTE National Work-Based Learning Conference. Here's the presentation we gave:
Grouptrail has the longest track record as a platform to manage your entire WBL process with partners and students with fidelity while growing with you as a future proof solution with integrations, features, and customizations.
At the core of our scaling across the country with school districts and their partners is helping students achieve their college and career goals for equity impact. Learn more about our flexible WBL tracking software including our built in distance learning and text messaging engagement features by watching this video: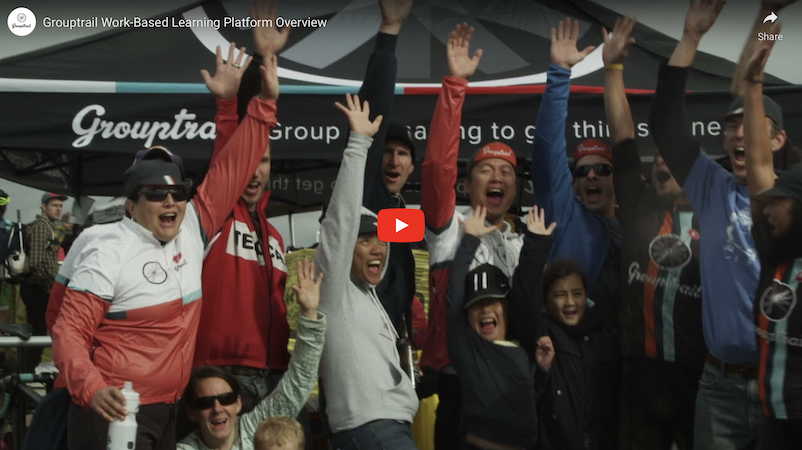 Grouptrail is a clear, simple, and flexible platform to track work-based learning experiences, business and community partners, and student participation to achieve your equity goals.
We have the longest track record and most comprehensive features as a WBL solution, and are all about helping you solve the barriers you're experiencing with work-based learning. Save time and streamline processes with fidelity.
Grouptrail helps bring everyone together in one central hub.
Use your own language and terminology for how you categorize work-based learning types, career clusters, and student demographics.
Help students explore careers with local industry professionals while connecting classes and learning to the workplace.
Career coordinators and CTE teachers can plan and provide relevant work-based learning for students and manage recruiting and developing business partners with smartphone and tablet views built in.
Business partners get onboarded automatically through all the steps required for your district WBL experiences, giving you compliance peace of mind.
And track students' career interests and which ones are and aren't participating to measure equity impact, while having instant access to actionable data. Automatically report on what matters most to you and your district with built in regional and state reporting templates.
Grouptrail gives you the option to engage students and partners through our text messaging and video sharing features for remote engagement.
We're proud to work with over 30 school districts, 750 schools, thousands of partners, and hundreds of thousands of students with millions of college and career related tasks accomplished on our platform.
Grouptrail is future proof and scales with you thanks to our ongoing updates, Google Sheets and student information system integrations, security, support, a wide range of templates, all with infinite scalability.
Keep moving forward with Grouptrail. And celebrate reaching your goals!
---