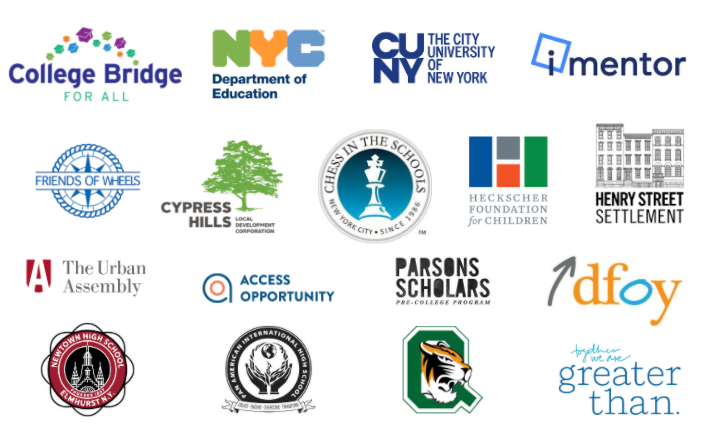 Grouptrail held the first webinar in our Director's Cut: Where Mission Meets Strategy series focusing on college access and success with our Enroll template (which has been scaling up in New York along with the launch of our text messaging engagement feature) during which program directors connected and shared stories about their work, discussed how they're managing data to further their mission, and provided an opportunity for people to interact with innovators from around the country.
We were honored to have the program leaders below covering best practices with tracking and engaging students with actionable data goals that has created an equity impact during the pandemic. A major theme covered was how to turn data into action by helping your team connect to students in more personalized ways while managing the many, many things that they do every day. Some takeaways:
"Finding the data in the haystack" — you need to prioritize the data you want to collect because you can't track everything.
You can use information you do collect to target outreach to specific groups of students including leveraging text messaging engagement built into Grouptrail.
Your staff deserves to hear from you about how and what they're doing — create dashboards that have the goal of accountability.
Reducing the data entry burden on staff by using Google Forms to collect info directly from students and sync it into Grouptrail.
You can watch the full video recording of the event above, and here's a link to view the slides. Future events will cover additional program areas our Grouptrail platform is being leveraged such as work-based learning, workforce development, case management, after-school program tracking, partnerships, and more. Contact us to stay in the loop for upcoming webinars or to get a Grouptrail Enroll demo or refresher!

Host: Ariela Friedman
Director of Strategy for Education and Community Development, Grouptrail
Ariela has 15 years of experience supporting youth through direct service, program leadership, partnerships and policy, and data engagement. Over the past three years, Ariela has worked with program leaders one-on-one to build out their Grouptrail databases in ways that allow staff to engage with their data daily and use student information to create more timely and meaningful activities. Through Director's Cut, Ariela is excited to bring these conversations and strategy sessions together, connecting leaders directly to each other in order to share their wisdom.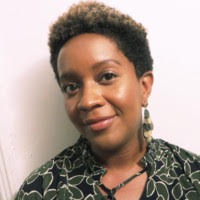 Shaquinah Taylor Wright
National Director of Advising, iMentor
Shaquinah Taylor Wright has over a decade experience in the fields of postsecondary counseling, program design, and curriculum development. She currently serves as the National Director of Advising for iMentor, an organization that builds mentoring relationships to empower students in low-income communities to graduate high school, succeed in college, and achieve their ambitions. In her role, Shaquinah is responsible for developing a strategic vision on how the organization approaches high school advising and post-secondary transition as well as developing content, resources, and training for iMentor participants. She was formerly the Director of College Bridge for CARA (College Access: Research & Action), an organization that works to decrease the postsecondary guidance gap in NYC public schools through a variety of programming. Shaquinah is an adjunct instructor in the Clinical and Counseling Department at Teachers College, Columbia University. Shaquinah received her BA from Cornell University and her masters in Counseling Psychology from Teachers College.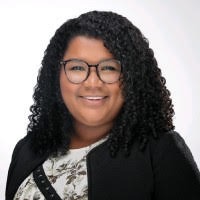 Pahola Capellan
College Bridge for All Program Coordinator, City University of New York
Launched in 2016 in collaboration with the New York City Department of Education (NYCDOE), College Bridge for All (CB4A) at City University of New York K16 Initiatives increases college enrollment by hiring and training college students to provide meaningful advising to graduating seniors through the college selection, financial aid, and matriculation processes. The near-peer model is cost-effective, has demonstrated impact on college enrollment, and provides paid, professional work experience to college students. In 2020, we expanded to ensure that all students in the NYCDOE Class of 2020 have access to a near-peer College Coach to support them on their postsecondary journey. We are working to respond to the dual crises of declining college enrollment for first-year students and youth employment that New York City may face in the aftermath of the COVID-19 pandemic.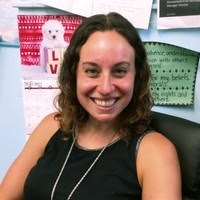 Lisa LoFaso
Director of Postsecondary Pathways, Friends of Wheels
Through Friends of WHEELS, our goal is to make sure that every student in our school has the information, counseling, and extracurricular experiences they need to get into and succeed in college and beyond. Washington Heights Expeditionary Learning School (WHEELS) is a public school (pre-K to 12) in Washington Heights. Nationally, only nine percent of low-income students graduate from college and 90 percent of our students will be first generation college students; our program is designed to prepare low-income, minority students with the knowledge, skills and confidence they need to get into and succeed in college and beyond. Lisa joins the WHEELS team with deep experience in developing youth leadership, program management, and college access and success. After receiving her Masters in Social Work from Boston University, where she interned at a college access program in Brookline, MA, she worked in college access and youth mentoring at iMentor and then spent five years running the Franklin K. Lane Student Success Center with Cypress Hills Local Development Corporation. A first generation college student herself, her professional mission is to build equity for all students in getting to and through college. Lisa is a proud Manhattan College alumnae, a NYC marathoner, and avid sports and comic book fan. She is eager to use her experience to design and implement quality postsecondary programming for the alumni of WHEELS.
---