Welcome to our October WBL newsletter!
Greetings from the Grouptrail team, school is officially in session and a lot has happened. With various programs being launched we wanted to share some things that have been on our mind this September.
As always if you have any questions or thoughts, feel free to reply directly to this email. And please feel free to share this newsletter with your colleagues!
Industry partnerships for WBL programs
Let's talk about industry partnerships. With the school year under way and as planning for WBL programs continues we at Grouptrail think it's important to start thinking about your industry partnership roster. We recently had the opportunity to work with Portland Public Schools to support their partner outreach and wanted to share our experience with you:
Over the summer, Portland Public Schools reached out to all of their industry partners as part of their partner outreach strategy going into the 2023-2024 school year. Partners were able to simply fill out a form to update their current contact information, Career Connected Learning interest and capabilities, career cluster and industry as well as general availability. This current partner information is shared on the team's Grouptrail Dashboard and used by district and school based staff to filter and reach out to Partners with fidelity and track engagement. Below is a snapshot of total WBL participation at PPS: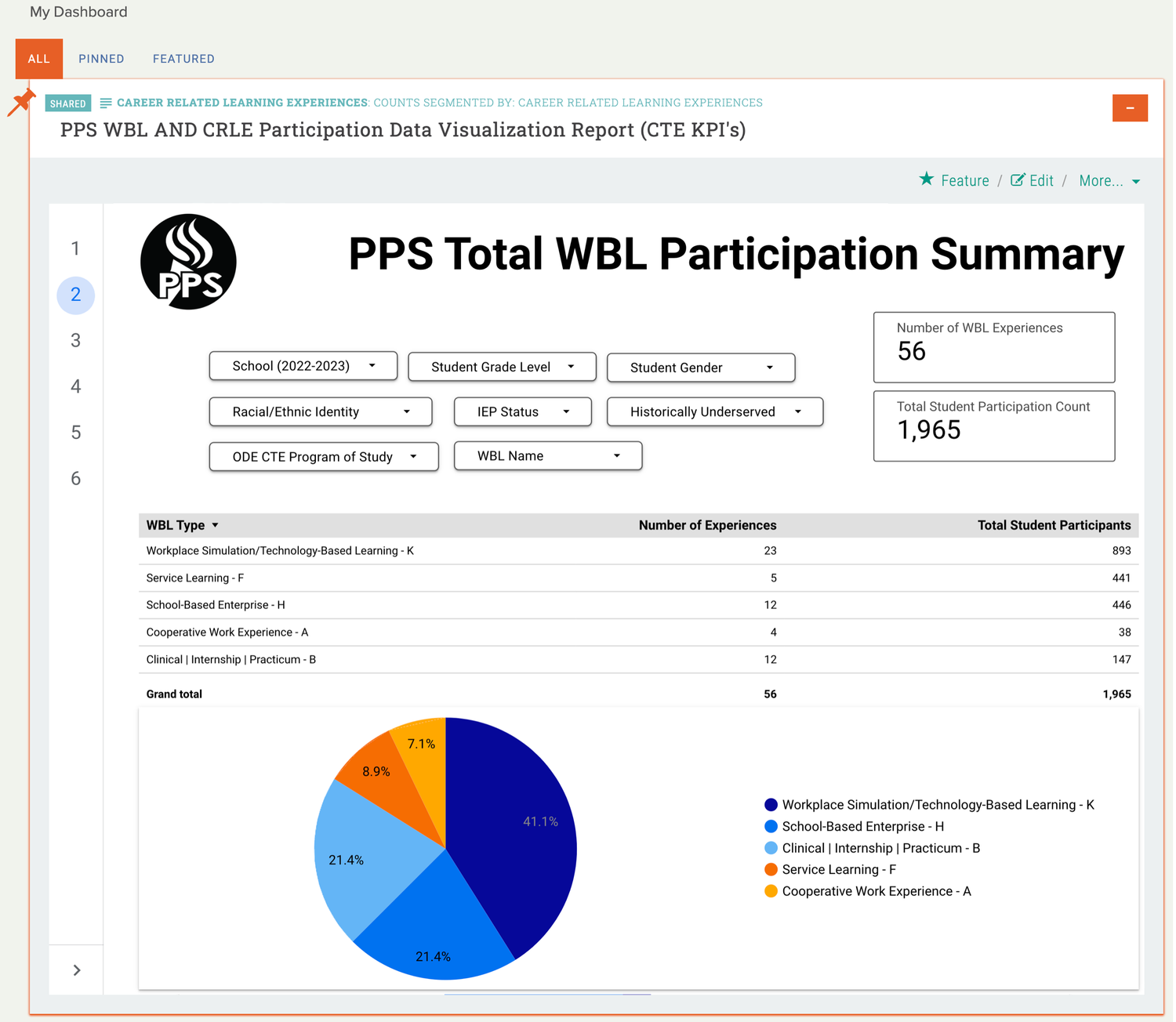 Here are some items we thought of when approaching your external partners in support of WBL programming.
Refreshing you current partners roster
Setting up the profile criteria for new partner outreach
Partner on-boarding ideas and flow
Did we miss anything? Let us know! We would love to hear from you.
Grouptrail WBL resource center
Did you know that we have a WBL Help Center? Grouptrail's very own Courtney Timm, Customer Success Manager has put together a comprehensive resource center on all things WBL. We've included a couple of resources for your review:
Medicaid expansion and administrative claiming
We all know that our schools provide so much more than a learning environment. Medicaid has expanded its funding to cover more healthcare services to support students across the country.
Click to read the full blog: Medicaid Funding and Administrative Claiming.
WBL content and news
In an effort to share out the latest and greatest in WBL we've included some links to articles we think might be useful.
Warmly,
The Grouptrail Team
---