Come see us at ACTE CareerTech VISION in Phoenix!
ACTE CareerTech VISION is right around the corner! We're excited about what we have planned for you at the Phoenix Convention Center from November 29th to December 1st. There's so much to share with all of the work-based and career connected learning program best practices from our growing customer community and new Grouptrail WBL tracking and CCL management features in our platform since last year's conference. We're looking forward to connecting with everyone in person and catching up! Here's how you can join in the Grouptrail WBL fun:
November 29th — Grouptrail happy hour and YETI cooler raffle:
We'd love for you to join us for our "Trailgating" happy hour from 5-7 pm on Wednesday the 29th of November. By attending our Trailgating event, you'll be entered to win a YETI Tundra 35 Tundra Hard Cooler. The winner will be drawn during the happy hour and the cooler will be shipped so don't worry about having to check in additional luggage!
November 30th — ACTE WBL Division Opening Session:
Grouptrail is proud to be the exclusive sponsor of the WBL Division Opening Session "Find your why" from 11:45 am to 12:45 pm (122 A/B, North Building 100 Level) where we'll share some quick tips for success.
November 30th to December 1st — Expo exhibit hall:
We'll be at our outdoor themed "grass" covered booth #115 where you can pick up our ever popular Grouptrail swag (notebook, trailmix, and knit cap), rest your legs by relaxing in our jumbo fleece padded camping chairs, enter our Solo Stove raffle, and get our WBL program tracking solution RFP trailmap checklist. Please stop by and say hello!
Council of Great City Schools Annual Conference in San Diego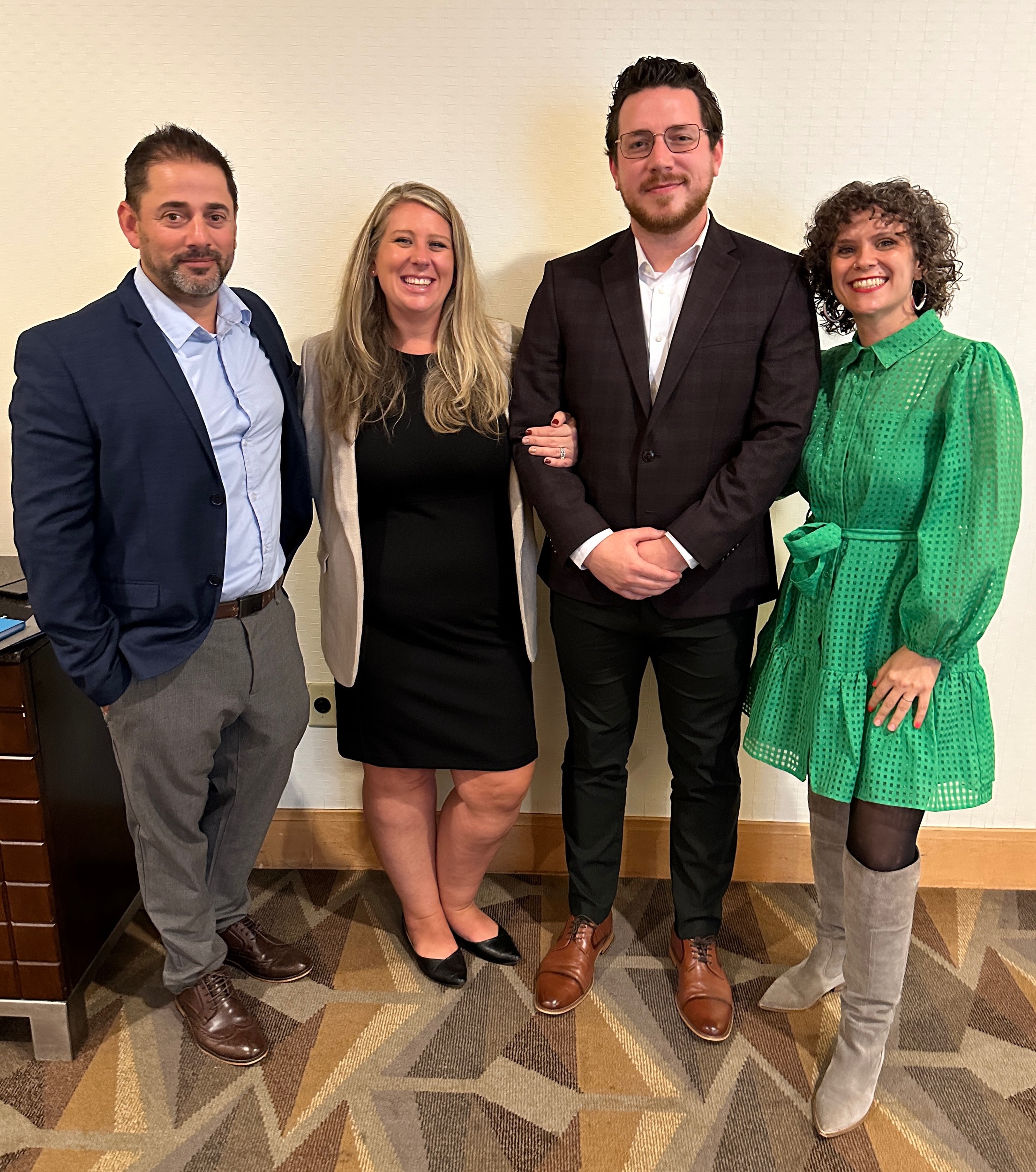 Grouptrail attended the Council of Great City Schools Annual Conference, which brings together 78 of the nation's largest school districts including many of our customers. Buffalo Public Schools presented their project with Grouptrail at the event. Abigail Wolski, Office of Shared Accountability, and James Barnes, Office of Strategic Alignment and Innovation covered their district's prioritization of equitable resource accessibility and accountability.
Through cross departmental relationships, between the Office of Strategic Alignment and Innovation (OSAI) and the Office of Shared Accountability (OSA), district and building leaders and community-based organizations have access to "real-time" data thanks to Grouptrail student level participation tracking via our new interface for students and their families to access directly through magic link authentication and single sign on. This automatically generates live data visualization dashboards in Grouptrail for Buffalo Public Schools to leverage and share at the building level. In summary:
Data tracks the frequency of resources and support offered through the community schools, specifically what families and students are receiving identified resources and the impact this has on student success.
Data depicts what areas of growth or additional support are needed by the school, families, and community partners to address inequities within the school and surrounding community.
Community School Program data is cross-walked with in-school data to highlight the effects resources and programming the student participated in have on their successes in school.
Thank you to Buffalo Public Schools for sharing Grouptrail's role with their project at the Council of Great City Schools Annual Conference!
WBL resources
---